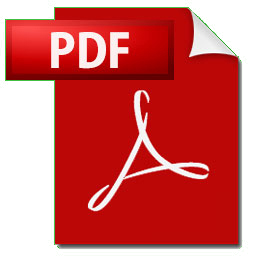 Depuis plus d'une vingtaine année, à l'écoute de l'environnement et du paysage, il interroge la perception du réel et élargit la question du musical aujourd'hui. Par son approche esthétique de la prise de son, et par ses processus d'écoute in-situ, il Conséquences de ses processus in-situ d'écoute, il crée des formes (d'attention) qui activent et renouvellent notre relation à l'espace. De même que la carte stimule la lecture d'un pays, l'objet esthétique in-situ renouvelle notre relation à l'espace et au paysage.

For approximately 20 years, while listening to the environment, he has been questioning the perception of reality and has expanded the notion of what's musical today. Through his aesthetic of capturing sound, his work fits equally into the fields of sound art and music. As a result of his in-situ listening processes, he creates forms (of attention) that creep into the venues, slowly infuse there, and become other possible spaces. In the same way that the letter stimulates a country's reading, the in situ aesthetic object renews our relationship to space and landscape.
His experimentations/improvisations with the everyday soundscape lead to site specific installations and musical pieces using only his field recordings, for CD releases and audiovisual productions (such as for Ken Jacobs and Luke Fowler). La Casa also produces radio essays for France Culture on listening issues ('Habiter', 2015) and co-runs the sound art label Swarming (with philip Samartzis).
INSTALLATION

Il développe des installations sonores, en créant des dispositifs spécifiques qui s'élaborent le plus souvent in-situ, c'est-à-dire à partir d'un questionnement de terrain. Quelques exemples significatifs : "L'improbable horizontal", en 2003, sur le bassin versant du lac d'Annecy, "Reflected Waves" en 2005-11, sur la notion de centre géographique à Melbourne, "Zone sensible", en 2007-11 sur les territoires des abeilles, "Double exposition", en 2010, sur les résonances de l'atelier-musée Zadkine à Paris, "Appels à contre-courbes", en 2010, sur la biodiversité/nature du parc des Côteaux à Bassens, "Low Velocity Zone", en 2011, sur l'existence du manteau terrestre, en 2013 "Jardin)(Claire-voie", sur le jardin et le treillage, en 2016 "tentative d'épuisement (sonore) d'un lieu, d'après le texte de Perec, sur la place St Sulpice à Paris, et "Deaf pain", sur la représentation sonore de Bilbao.
L'œuvre n'est pas prédéterminée, mais se constitue in-situ, à l'écoute de ce qui est là, dans la durée du projet. Mon travail consiste à définir un terrain/un territoire à partir duquel je mets en oeuvre mon projet d'écoute et de recherche. Par le sonore, j'investigue un milieu naturel, de vie, etc... pour aller en-dedans de ses phénomènes vibratoires, dans les dimensions de l'ici et du lointain. L'œuvre à venir n'est faite que de cela - une attention qui relie l'écoute, le terrain, et le temps.

A site specific work : it is not predetermined. This consists in intervening on a site and in defining a sound research. This installation creates, over the course of a number of weeks, sound project which link the inherent properties of a specific place with my aesthetic concerns.

Solo and collaborative projects
- 2016 Deaf Pain (Min Sorra/Dolor Sordo)
Presented at Azkuna Centroa (Bilbao) during "Prototipàak"
- 2016 Tentative d'épuisement (sonore) d'un lieu
Presented at MACBA museum (Barcelona) during "Species of Spaces"
- 2013 Jardin)(Claire-voie
Presented at Atelier d'Estienne (Pont Scorff)
- 2011 Low Velocity Zone
Presented at Domaine de Kerguehennec
And at "Soundworks", presented at ICA London, 2012
- 2011.14 Captured Space
Presented at The Auricle Gallery, Christchurch (New Zealand) (2014), Les Instants Chavires for Magnetic Traces and Parisonic festival (Paris) (2011)
- 2010 Appels à contre-courbes
Presented at Bruit du Frigo (Bordeaux) for Panoramas biennale
- 2010 Double Exposition
Presented at museum Zadkine (Paris) for la nuit des musées
- 2010 House
Presented at Tramway (Glasgow). Commissioned by Arika (Scotland) for Uninstall festival
- 2007.11 Zone Sensible
Presented at Net audio festival, London. Commisioned by Callandresponse. (2011), The James Taylor gallery, London. Commisioned by Callandresponse. (2010), Project Space Gallery, Melbourne, Australia. Commisioned by Magnetic Trace festival (2009), La brasserie Bouchoule/Les Instants Chavires, Montreuil. 2007
Stereo version made for Palais de Tokyo, Paris. June 2010
- 2006.09 De la dilatation du paysage
Presented at Christian Aubert, Paris (2009), Ecole d'art, Belfort (2009), DIVA fair - the Kube hotel, Paris (2007), Isabelle Gounod gallery, Boulogne (2006)
- 2005.11 Reflected waves
With Jean-Luc Guionnet
Presented at SOMN gallery, Murcia (Spain) (2011), Light and sound gallery, Portland Art Center (USA) (2007), West space gallery, Melbourne, Australia. For Liquid Architecture festival (2005)
- 2005 Surface-témoin
With Jean-Luc Guionnet
Presented at la brasserie Bouchoule/Les Instants Chavirés, Montreuil, France. For festival Lieux Communs 2
- 2004 Inscape
Presented at le Tri postal. For Audioframes festival and Lille 2004
- 2003.09 L'improbable Horizontal
Presented at Main d'oeuvre (Saint-denis). For Pure Presence and "...18" festival (2009), Annecy's castle/museum. For Bonlieu (national theatre) and MIA (new music studio) (2003)
- 1998 Clepsydre
Presented at Gallery 101, Ottawa, Canada. For "Incredibly soft sound" exhibition
- 1994 Mi-lieu
Presented into a disused workshop of mechanics - Paris X. Curated by Eric Cordier
- 1993 CHUTe...
Presented at Etablissements Phonographiques de l'Est gallery - Paris XI
RADIO
Il produit des essais radiophoniques, principalement pour France Culture, sur des questions d'écoute : "le bruit de fond" (1998), "Auscultation – le rôle du son dans la médecine" (2003), "Enquête en haut-fonds" (2005), "AIR.ratio" (2006), "l'océan ne se passe pas" (2013), "l'Attente" (2014) + "L'attente Europe" (2015), "Habiter" (2015.16), "Mesurer, se mesurer" (2017), ou encore "L'Inaudible" (2018)
ART radiophonique en France (France Culture : ACR, Creation On Air, Surpris par la Nuit...) et à l'étranger (la Deutschland radio de Berlin, l'ORF de Vienne, Resonance fm de Londres, Silence Radio.org et la RTBF de Bruxelles, …). Radio ART for France Culture, and for Deutschland radio...


Solo and collaborative projects
L'inaudible (58' – 2018)
Mesurer, Se Mesurer (58' – 2017)
L'attente (suite) Europe (58' – 2015.16)
Habiter - toujours plus loin dans les dimensions sonores du quotidien (55' – 2015)
L'attente (55' – 2013.14)
L'océan ne se passe pas (55' – 2012.13)
Le filtre de réalité (28' + 19' – 2009.10)
De la dilatation du paysage (13' – 2008)
Slapshot (24+1 minutes – 2007)
Maison 1 (15' – 2006)
AIR.ratio (90' – 2006)
Im wald (55' – 2005)
Enquête en haut–fonds (90' – 2005)
Journal de l'aspect – Joël Leick (90' – 2003)
Auscultation (3 x 90' - 2003)
The king is home today - Ward Weis (85' - 2002)
Ouroboros (55' - 2001)
Vents sur Ecoutes (85' - 2000)
Le Temple de l'Absurde - Roger Lorance / L'Atelier du Mulet - Francis Marshall (85' - 2000)
Mouvements d'air - mouvements d'eau, Afflux (85' - 1999)
Circulations de matières - activités humaines, Afflux (85' - 1999)
Le bruit de fond - Avoir vent des alentours dans les courants d'air du temps (85' - 1998)
L'inspir du rivage - Topographie sonore d'un isolement : Arsenije Jovanovic (85' - 1997)
Voyage en Arbonie - Jephan de Villiers (85' - 1996-97)
La ferme du "Rougier (25' - 1994 )
Many radio art programs all around the world : Belgium (RTBF), Germany (Deutschland Radio, WDR3-studio Akustische kunst, HR2-Crossover), Spain (RadioClasica-Ars Sonora), Holland (De concertzender-220 Volt, NPS-Supplement...), Switzerland (Radio Suisse Romande-Musiques d'aujourd'hui), Austria (ORF-Kunstradio), England (Resonance fm), Canada (Radio Canada-L'espace du son), Australia (ABC - Quiet Space)…
MUSIC

Il conçoit aussi des pièces musicales, uniquement composées à partir de ses enregistrements de terrain, pour des éditions cds en solo ("Les pierres du seuil part 4-7", 2000, "Les oscillations", 2005, "AIR.ratio" 2006/2017, "Dundee 2", 2009, double CD rétrospectif "W²" 2010, double CD " Zones Portuaires " 2013, CD "Soundtracks" 2015, CD "Paris Quotidien" 2017), en collaborations de musiciens (Jean-Luc guionnet, Slavek Kwi, Akio Suzuki, Seijiro Murayama, Robin Hayward …), et pour des productions audio-visuelles (films avec Christian Jaccard, et Corin Sworn, plasticien, Ken Jacobs, et Luke Fowler, cinéastes).
Mon travail est tout autant d'interroger la perception du réel que d'élargir ce qui fait musique aujourd'hui.
My work is just as much to interrogate the perception of reality as it is to expand the idea of what music consists of today.
Lecture - Conference
2017 - Paris Quotidien
For "Le temps habité" - organized by LAA_ENSAPLV ; LAVUE UMR 7218 ; Réseau Lieu. Les GrandVoisins, Paris
2016 - A l'écoute
For Cables# festival. Hotel Pommerayes, Nantes
2015 - Everyday soundscape
For Certain Sundays and Chris Heenan. Berlin
2014 - Chantier
For "Bruits - noise" , Institut Actes (Sorbonne Paris1 + CNRS) and ENS Louis Lumière. Paris
2013 - Luc Ferrari et la composition du réel
For La Muse en Circuit and CDMC. Paris
2013 - Terrains de l'écoute
For "Script geometry" Thomas Tilly and Le Planetarium. Poitiers
2012 - Rayonnements
For "Disciplines dissipées: Expérimentations anthropo-artistiques" (département d'ethnologie), Nanterre University 
2011 - Sur les terrains de l'écoute
For "l'experience de l'expérimentation" Matthieu Saladin, Les Instants Chavires and University Paris 8
2011 - Reflected Waves
For Francisco Lopez and SOMN, Murcia (Spain)
2010 - 15 ans de prises de sons de terrain
For Art & Ecologie festivaland Pierre Redon, La Pommerie (Creuse)
2010 - La Creuse : une expérience d'écoute à deux
For La mediatheque de Liege (Belgique)
2007 - Enregistrements de terrain
For Anvers Art school, Ward Weis (Belgium)

Publication
2017 "Les arts sonores : son et art contemporain"
by Alexandre Castant. Published by Transonic
2016 "Musique et environnement"
by Jean-Yves Bosseur. Published by Editions Minerve
2016 "L'endroit le plus silencieux de France"
by Claire Giovaninetti. Published by Ouest France
2016 "La Dimension sonore"
by Soline Nivet. Published by D'A revue d'architecture
2015 "Reflected Waves" (ondes réfléchies)
Published by Passage d'encres
2015 "Chantier 2"
by Bertrand Gauguet, in "L'autre musique" revue LAM4
2015 "Sur les terrains de l'écoute"
in "L'expérience de l'expérimentation", book. Curated by Matthieu Saladin. Published by Les Presses du Réel
2015 "A propos de l'écologie sonore"
interview with Quentin Noirfalisse, in Imagine magazine
2015 "A la recherche du silence perdu"
interview with Thibaut Schepman, in TerraEco magazine and TerraEco.net
2014 "ils mettent le monde sur écoute"
interview with Thibaut Schepman, in TerraEco.net
2014 "Home : Handover"
with jean-Luc Guionnet, article in Tacet 3
2013 "Double exposition"
in alleRetour n°1 magazine
2013 "Chantier - Field Recordings"
interview in "L'Express" magazine number 3244
2013 "Hear & Now"
Interview. Published by Pure Presence and Swarming
2013 "field recording, un art écolo ?"
interview Poptronic. Published by Des Arts Sonnants
2012 "Air.ratio" + "House"
Published by the Polish Pavilion at the Venice Biennale of Architecture
2012 "Chantier 1"
interview with Simon Reynell. Published online by AnotherTimbre,
2012 "The act of recording"
Interview with Samuel Ripault for Sounds of Europe
2011 "Low Velocity Zone"
in "Paysage/Non-Site". Published by Domaine de Kerguehennec
2011 "The map and the territory"
in "8 metaphors" . Published by Map and Lux
2011 "Sur le terrain de l'écoute"
Published by Le Quai number 46
2010 "Supersedure"
by Lionel Marchetti. Published by Revue & Corrigee
2010 "Musique d'espace"
interview with Laurent Catala. Published by MCD number 60
2010 "Reflected Waves" (ondes réfléchies)
Published by Passage d'encres
2009 "L'improbable horizontal : création sonore in-situ"
Published by Passage d'encres
2008 "Le lieu : matière à projet"
Published by Jazzosphere magazine
2007 "15 questions to Eric La Casa"
Published by Tokafi.com
2005 "l'improbable horizontal"
Published by FO A RM # 4 (topography)
2005 "territory of exchange"
interview with Patrick Mc Ginley. Published by Resonance volume 10 number 1
2002 "la ponctuation du silence"
by Jean-Paul Gavard-Perret
2002 interview
Published by Carola music magazine
2000 "I suoni del mundo"
by Stefano i. Bianchi. Published by Blow Up 26
Research
2007-2009 Rayonnements, essai de redefinition de territoires culturels en Ile-de-France
with LAA (laboratoire Anthropologie / Architecture), Paris. With Alessia de Biase (architect and anthropologist), Marianita Palumbo (anthropologist), Thierry Lafont (dancer and choregrapher) Commissionned by : DRAC Ile de France, DRE Ile de France, IAURIF, Ministère de la Culture, Ministère de l'Equipement (PUCA)

Workshops
2017 - l'enregistrement de terrain

Curated by Christophe Rosenberg, Philharmonie (Paris). 3 sessions. 6 hours
2014 - L'évènement

Curated by LAA (laboratoire Architecture/Anthropologie) for Ecole d'architecture de La Villette (Paris). 5 days
2012 -
Pratique du terrain

Curated by Mathieu Teissonniere and Franck Dubois for CRD (music school), Evreux. 1 day
2012 -Sound drift : psychogeography and sound

Curated by Javier Piñango (Experimentaclub) for Museo Nacional Centro de Arte Reina Sofía, Madrid (Spain). 3 days
2012 - Repère

Curated by LAA (laboratoire Architecture/Anthropologie) for Ecole d'architecture de Belleville (Paris). 5 days
2011 - A l'écoute du terrain

Curated by Bertrand Gauguet for Sonic, Art school Le Quai (Mulhouse). 5 days

1996 - 2007 Journalist
for Revue & Corrigée. French magazine dedicated to the new music
Interviews : Pierre Marietan, Eric Cordier, Claude Schryer, Yann Paranthoën, Cédric Peyronnet, René Farabet, Slavek Kwi, Jocelyn Robert , Jean-Luc Guionnet, Chantal Dumas, José Iges, Ward Weis, Goetz Naleppa, Mario Gauthier, Robin Minard, Manuel Rocha Iturbide, Joe Colley, Philip Samartzis, Marc Behrens
Awards Sound art first prize (Bourges) 2002, Pierre Schaeffer's center (Paris) 2001 and 2002, Soundscape before 2000 festival (Amsterdam)

Editions
solo
2017 - CD AIR.ratio
(Swarming - 2nd edition)
2017 - CD Paris Quotidien
(Swarming edition)
2015 - CD Soundtracks
(music for films...). (Herbal International, Malaysia)
2013 - split2CD Zones Portuaires
(Split release with Cedric Peyronnet (Herbal International, Malaysia)
2010 - 2CD W² (water and wind)
retrospective 1998-2008. (Herbal International, Malaysia)
2009 - CD Zone Sensible 2 | Dundee 2
(ROOM40, Australia)
2009 - mCDr Les vibrations dans la masse de son roulement
Split release with Eamon Sprod/Tarab (Compost and height, England)
2006 - CD AIR.ratio
(SIRR.ecords, Portugal)
2006 - mCD Secousses panoramiques
(hibari music, Japan)
2005 - CD Les oscillations part 1-2
(Fringes, Italia)
2000 - CD Les pierres du seuil part 4-7
(Edition…, USA)
1999 - CD The stones of the threshold
(Groundfault, USA)
1999 - 7" L'inspir du rivage part 2 & 3
(Povertech, USA)
1999 - CD L'Empreinte de l'Ivresse
(Digital Narcis Ltd, Japan)

collaborations (selection)
2018 - CD Chantier 4
With Pascal Battus and Bertrand Gauguet (Swarming, Paris)
2015 - 8" Philharmonie 1
For Stefano Gentile "8+8" series (Silentes, Italy)
2015 - CD Parazoan Mapping
With Taku Unami (Erstwhile Records, NY)
2014 - 4CD Home : Handover
With Jean-Luc Guionnet (Potlatch, Paris)
2014 - CD Paris : public spaces
With Seijiro Murayama (Ftarri records, Japan)
2013 - CD Stray shafts of sunlight
With Jean-luc Guionnet and Philip Samartzis (Swarming, France/Australia)
2012 - CD Chantier 1
With Pascal Battus and Bertrand Gauguet (Another Timbre, England)
2012 - CD Dancing in Tomelilla
With Cool Quartet (Hibari music, Japan)
2012 - CD Hose III
With Hose (Unknownmix / Headz, Japan)
2011 - CD Window dressing
by Seijiro Murayama and Jean-luc Guionnet. Recordings. (Potlach, France)
2009 - CD Supersedure
With Seijiro Murayama (Hibari music, Japan)
2009 - CD Soleil d'artifice
With jean-luc Guionnet and Philip Samartzis (Swarming, France/Australia)
2008 - CD La Creuse
With Cedric Peyronnet (Herbal International, Malaysia)
2008 - CD Hose II
With Hose (Unknownmix / Headz, Japan)
2008 - CD INSCAPE : Lille-Flandre
With Jean-Luc Guionnet (Monotype records, Poland)
2006 - CD AFFLUX Bordeaux, TNT
(and/OAR + alluvial recordings (USA)
2006 - CD Belvédère dans l'étendue
With Jean-Luc Guionnet, David Chiesa, and Emmanuel Petit (Creative source, Portugal)
2005 - CD Instretch : Lille-Flandre
With Jean-Luc Guionnet. Excerpt (Liquid Architecture 6 festival, Australia)
2005 - Book + CD Akio Suzuki resonnances
(Paris-Musées , France)
2004 - CD Tirets
With Jean-Luc Guionnet (Hibari music, Japan)
2004 - Book + CD Nuées part 1-4
With Jephan de Villiers (Rurart, France)
2004 - CD Music Station
With Dan Warburton and Jean-Luc Guionnet (Xing-Wu, Malaysia)
2004 - LP Project for an LP
by Joe Colley. Recording (Edition…, USA)
2003 - Book + CD Un texte sans cesse
With Joël Leick (Collection Mémoires)
2003 - CD Une rugosité, à la périphérie du gris
With Michaël Rüsenberg (Realambient, Germany)
2003 - CD (the) dropp ensemble - empire builders
(longbox recordings, USA)
2003 - CD Maison II-V
With Jean-Luc Guionnet (Vert Pituite, France)
2002 - CD Pentes
With Jean-Luc Guionnet (A bruit secret, France)
2002 - CD Metro Pré-St gervais
With Dan Warburton and Jean-Luc Guionnet (Chloë, USA)
2002 - CD AFFLUX Aizier/St Martin/Dieppe
With Jean-Luc Guionnet and Eric Cordier (Edition…, USA)
2002 - CD AFFLUX Bouquetot/Gare de Lyon/Port Jérôme
(Groundfault, USA)
2001 - CD Fonderie.Paccard
With Slavek Kwi (Collectif et Cie, France)
2001 - CD Quelque chose de cela, le désert part 1-2
With René Quinon (Collection Memoires)
1999 - CDr Art book S'OMBRE part 1-3
With Koshmider (Collection Memoires, France)
1997 - mCD Mille et trois souffles d'écorce
With Jephan de Villiers (Fondation Jephan de Villiers/La Legende des voix)
[1991-95] SYLLYK



compilations




2013 - Short cuts from A Grammar for Listening




(Framework, Estonia)




2012 - Le havre 1




(SONM, Spain)




2012 - Night train in Montlouis




(Windmeasure recordings, USA)




2010 - Zone sensible




(Swarming, France+Australia)




2008 - E puis You




(Hybrida Space/final muzik , Italy)




2008 - Dundee law




(Room40, Australia)




2007 - Les Pierres du seuil part 9




(The Wire magazine 25, England)




2007 - Clisson : Moulin de Gervaux




(Gruenrekorder, Germany + Cherry music, Japan)




2005 - Italian visitor


(Phonography.org, USA) 


2004 - Ici 1




(Intransitive recordings, USA)




2004 - Spirale 1 version 2




(EEtapes, Belgium)




2004 - Spirale 1




(Resonancefm, England)




2004 - S'ombre Part 3




(Xing-Wu, Malaysia)




2003 - Spirale 2




(Antifrost, Spain)




2003 - Moulin de l'écornerie




(Phonography.org)




2002 - L'air au fond du rouge




(Sirr.ecords, Portugal)




2001 - S'ombre excerpt / Spirale 1




(EarthEar, USA)




2001 - Lozere




(Phonography.org, USA)




2001 - Dans le feuillage du lointain, la clameur d'un bruissement




(Kaon, France)




1999 - Les Pierres du seuil part 1-3




(NPS/CEM, Holland)




1999 - Ouroboros 7




(Digital Narcis Ltd)




1997 - Ouroboros 6




(Digital Narcis Ltd)

Soundtracks
for video art / film
- 2018 AIR.ratio by Lee SeEun
- 2017 Chantier 3 by Bertrand Gauguet
Premiered at Rencontres Internationales Paris - Berlin (Paris - Cité Internationale des arts/Berlin Haus der Kulturen der Welt) 2018
- 2016 Avant les rues by Chloé Leriche
Premiered at Berlinale festival 2016
- 2013 A Hemero Phaestos by Christian Jaccard
Presented at Centre Pompidou, Paris
- 2013 The Rag papers by Corin Sworm
Presented at Chisenhale Gallery (London), NAK (Aachen, Germany), Biennale of Sydney
- 2012 Polyptique by Christian Jaccard
Presented at Contemporary Art Center (Passages) Troyes, Palais de Tokyo
- 2011-12 All Divided Selves by Luke Fowler
Premiered at Berlinale festival 2016Presented at Anthology Film Archives (NY), CCS Bard Video Gallery (NY), Botanic Garden of Edinburg, Glasgow film festival, Berlinale-Forum expanded, Galerie Thaddeus Roppac (Paris), Institute of modern art (Brisbane)...
- 2009 A Grammar for listening part 2 by Luke Fowler16mm, Scotland. Distributed by LUX (England). Collection : FRAC Pays de Loire
Presented at : The Modern Institute (Glasgow, Scotland), Film festival Rotterdam, La Casa Encendida (Barcelona Spain), Pro Arte Foundation (Finland), Bergen kunsthall (Germany), Migrating Forms (New York USA), Whitechapel gallery (London UK), No Longer Empty (NY USA), 25 FPS (Zagreb Croatia), British Art Show 7 (Nottingham, London, Glasgow, Plymouth), IMO (Copenhagen, Denmark), Centre Pompidou (Paris, France), The Now Now festival (Sydney), MoMa NY, Harvard Film Archive, University of Chicago...
- 2008 Nervous Magic Lantern by Ken Jacobs
Improvised music.(production Arika, Scotland)
- 2007 Nervous Magic Lantern by Ken Jacobs
.Site specific music.in Dundee (production Arika, Scotland)
- 2007 APcis 07 by Christian Jaccard
Presented at Centre Pompidou, Paris
- 2007 Sous Seoul Saoul ou la fin des sourires by Franck Gourdien
- 2006 Lafoliméricourt by Christian Jaccard
- 2005 Bloc 14 by Christian Jaccard
Presented at Centre Pompidou, Paris
- 2005 Arboles video dances by Arnd Müller and Janet Rüh
Production: La Cofradia, Barcelona, Spain

for art performance and theatre
- 2015-17 Removing by Noé Soulier


Presented at : Musée de la danse (Rennes), Pact (Essen), Théâtre de la Bastille (Paris), Moving in November (Helsinki), Tanzquartier (Vienna), TAP (Poitiers), CDC (Toulouse), Kaaitheater (Bruxelles), Maison de la Danse (Lyon), Le Cuvier (Bordeaux), RomaEuropa festival, Theatre de Saint-Quentin, Le Lieu Unique (Nantes)


- 2012 Ce pays qui s'appelle Tane, a drama by Marie-Christine Navarro


Presented at Le Dansoir (Karine Saporta), XX Theatre (Paris)


- 2008 Les aubes sont navrantes by Clédat&Petitpierre


Presented at : Jeune Création fair, La Villette (2008), La Force de l'Art 02, Le Grand Palais (2009), Centre Georges Pompidou, Galerie 315, le Nouveau Festival (2009)


- 2007 Do not disturb for Hop là, nous vivons Cie


Presented at : Jeune Création fair, La Bellevilloise (2007), ArtDanThé festival, Vanves (2008)


- 2002-04 Arboles/La Nativité choregraphies by Arnd Müller and Janet Rüh


Production: La Cofradia, Barcelona, Spain




Live projects


Tape music concerts / Live improvised music


2018 - festival Les Musiques, GMEM, Marseille
2017 - Durub Al-Tawaya 5, Abu Dhabi Art's performing arts
2017 - Festival Riverrun, GMEA, Albi
2017 - Théâtre Studio Alfortville, La Muse en Circuit
2017 - Zwei Tage Strom festival "Phonographie", Kunstraum Walcheturm, Zurich
2016 - L'Audible festival, L'Echangeur, Bagnolet
2016 - Borderline festival, Onassis Cultural centre, Athens
2015 - Fondation Vuitton, Paris
2014 - Fondation Vuitton, Paris
2014 - La Banque des Reines, Saint-Denis
2014 - Festival musique baroque Sablé-sur-sarthe
2012 - Recordings festival, Danish Film Institute, Copenhagen
2012 - Repons(e), La Conciergerie, Paris
2012 - C.R.D., music school, Cloitre des Capucins, Evreux
2012 - The Old Hairdressers, Glasgow
2011 - Cacophony, Westminster Reference Library, London
2011 - FIELD FEST, Beursschouwburg, Bruxelles
2011 - SOMN, Centro cultural Puertas de Castilla, Murcia
2011 - Glasgow Film Festival - Wet sound, Glasgow
2010 - Install festival, Tramway, Glasgow
2010 - Chapelle Saint-Roch, Liège
2010 - La Pommerie, Saint-Setiers (France)
2010 - Musica 13 festival, Camallera (Spain)
2010 - Uninstall festival, Tramway, Glasgow
2010 - Pied Nu festival, Le Havre
2010 - Sonic Acts festival, Paradiso, Amsterdam
2009 - Espace Gantner, Bourogne (France)
2009 - Densités festival, Fresnes-en-woëvre (France)
2009 - Météo festival, Mulhouse
2008 - London - BFI Imax / Bristol - Spike Island / Glasgow - CCA : KillYourTimidNotion Tour
2008 - Sensexperimental festival, Cordoba
2008 - Atelier Tampon, Paris
2008 - Unyazi festival, Stellenbosch and Johannesburg (South Africa)
2007 - Bludenzer Tage zeitgemäßer Musik festival, Bludenz (Austria)
2007 - Institute for Contemporary Arts, The Mall, London
2007 - Les Instants Chavirés, Paris
2007 - le 102, Grenoble
2007 - Musée de la mine, Saint-Etienne
2007 - Musée d'Art moderne et contemporain, Strasbourg
2007 - The T-U-B-E, Munich
2007 - F O R U M N E U E M U S I K, Hamburg
2007 - Ballhaus Naunyn, Berlin
2007 - Teatro Fondamenta nuove, Venezia
2007 - Czech museum of music, Prague
2007 - I and E festival, Printing house,Trinity college, Dublin
2007 - Kill Your Timid Notion festival, DCA museum, Dundee
2006 - Cité des arts, La Soute, Chambéry
2006 - Mac/Val musée d'art contemporain, Vitry/seine
2006 - Sonikas festival, Madrid
2006 - La force de l'art, le Grand Palais, Paris
2005 - Erzt festival, Bera (Spain)
2005 - Liquid Architecture festival, Melbourne (Town Hall), Brisbane (Judith Wright Center), Sydney (Performance Space) (Australia)
2005 - Musique Quotidien Sonore, Albi
2005 - Domus Circular festival, San Ciro stadium, Milano
2005 - Musée d'art moderne et contemporain, Strasbourg
2003 - Les Instants Chavirès, Montreuil
2003 - Orelediveri festival, Villacia di Lestizzia (Italy)
2003 - Music for a new mess festival/7hz, San Francisco
2003 - Beyond Baroque, Los Angeles
2003 - Les Voûtes, Paris
2003 - Les Instants Chavirés, Montreuil
2003 - Akademie der Künst, Berlin
2001 - Musique Action festival, Nancy
2001 - Concerts d'hiver & d'aujourd'hui festival, Annecy
2000 - TNT, Bordeaux

Diffusion by festivals
[France] festival 38ème Rugissants, festival international d'art acousmatique Futura, Synthèse, Parisonic
[Elsewhere] first nordic Sound festival (Farö islands), Time of Music festival, KIASMA modern art museum (Finland), Feria internacional de Arte Contemporaneo, Arco Electronico (Spain), First festival of sound art "Ruido" (Mexico), "Bruits du Noir 8" festival, Studio 303 (Canada), Soundscape voor 2000 festival (Holland), MaerzMusik Berlin (Germany), Pulse Field (USA), Digital Art Weeks Zurich (Switzerland), "Sound constructions" Berlin (Germany), Bongong Air festival (Australia), Bergen Assembly 2016 : Tarek Atoui & Council: Within / Infinite Ear : sound recordings

Labels
Depuis 2009, il co-dirige les éditions Swarming. Et en 2009 et 2011 il co-organise les rencontres d'art sonore Magnetic Traces (en collaboration de Philip Samartzis, responsable du département son du RMIT, Australie)
2009... Swarming, Melbourne/Paris. Sound artists from France and Australia

1989-1998 La Légende Des Voix, dedicated to experimental musics
Artists : Asmus Tietchens, Jim O'Rourke, Brume, Un Drame Musical Instantané, Zoviet France, Syllyk, Arsenije Jovanovic, …